Chamfer Cutters - Pointed & Flat End - Helical Flutes
Specialty Profiles


This Harvey Tool offering of Chamfer Cutters - Pointed & Flat End - Helical Flutes are stocked in styles with between 2 and 5 flutes and 6 angles per side, ranging from 15° to 60°, allowing for superior performance in both pointed and flat end styles.
Specialized helical flute design for superior performance
Free cutting action provides excellent surface finish and chip evacuation
Offered in Type I pointed, Type II flat end (non-cutting) styles and Type III end cutting
2, 3, 4, and 5, flute options
h6 shank tolerance for high precision tool holders
Solid carbide
CNC ground in the USA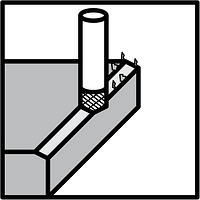 Deburring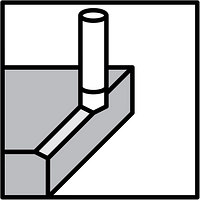 Chamfering
Advanced Search
ANGLE PER SIDE
DIA.
FLUTES
TIP
TYPE
LOC
.
OAL
.
UNCOATED
AlTiN COATED
Add to Cart
A1
D2 (h6)
#
T*
.
L2
L4 (Max.)
L1
TOOL #
PRICE
TOOL #
PRICE
* Tolerance for type I is +.000"/-.005". Tolerance for type II is +.002"/-.002".
Thank you for your review. It has been submitted to the website administrator for approval
Thank you for your review. It has been submitted to the website administrator for approval