Chamfer Cutters - Pointed & Flat End - Helical Flutes - Double - Ended
Specialty Profiles


This offering of double-ended Harvey Tool Chamfer Cutters - Pointed & Flat End - Helical Flutes, features tooling engineered to provide increased chip evacuation and excellent surface finish. Offered in two unique styles: pointed, where a flat relief is ground to center; and flat ended, where the relief is ground to a non cutting tip.
Double-ended
Specialized helical flute design for superior performance
Free cutting action provides excellent surface finish and chip evacuation
Offered in Type I pointed and Type II flat end (non-cutting) styles
4 and 5 flute options
h6 shank tolerance for high precision tool holders
Solid carbide
CNC ground in the USA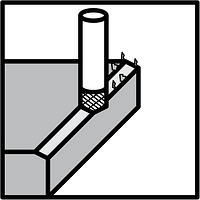 Deburring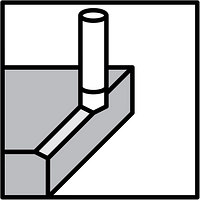 Chamfering
Advanced Search
ANGLE PER SIDE
DIA.
FLUTES
TIP
TYPE
LOC
.
OAL
UNCOATED
AlTiN COATED
Add to Cart
A1
D2 (h6)
#
T*
.
L2
L4 (Max.)
L1
TOOL #
PRICE
TOOL #
PRICE
*Tolerance for Type I is +.000"/-.005". Tolerance for Type II is +.002"/-.002".
Thank you for your review. It has been submitted to the website administrator for approval
Thank you for your review. It has been submitted to the website administrator for approval