Chamfer Cutters - Plate Chamfer Cutter
Specialty Profiles


Harvey Tool's fully stocked product line of Plate Chamfer Cutters are designed to chamfer both the top and the bottom of a part in a single pass, saving machinists valuable time and effort. Further, this tool features a relieved minor diameter for light profiling operations.
Tool designed to chamfer top and bottom in a single pass
Cutting along entirety of concave form (L2) only
Minor diameter (D3) relieved for light profiling and trimming edges
10° helix
4 flutes
Solid carbide
CNC ground in the USA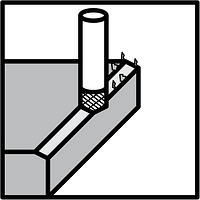 Deburring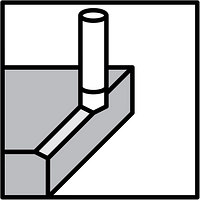 Chamfering
Advanced Search
MAX OPENING
WIDTH
MIN
OPENING
WIDTH
CHAMFER
LENGTH
MINOR
DIA.
MINOR
DIA. LENGTH
RADIUS
END
LENGTH
END TO
CENTER
NOMINAL PLATE THICKNESS*
SHANK
DIA.
OAL
UNCOATED
AlTiN COATED
Add to Cart
L2
L3
Z
D3
L6
R(MAX.)
L4
L5
T
D2
L1
4 FL
PRICE
4 FL
PRICE
*Nominal Plate Thickness is ideal thickness of plate for chamfering top and bottom simultaneously.
Thank you for your review. It has been submitted to the website administrator for approval
Thank you for your review. It has been submitted to the website administrator for approval